Cartagena Historic Walking Tour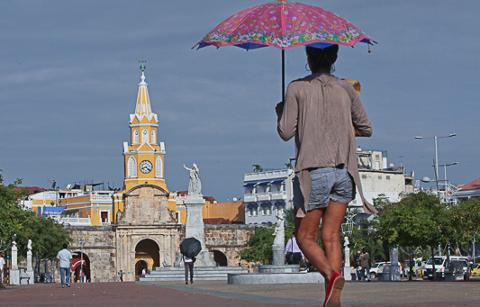 Duration : 3 Hours (approx.)
Product code : PQHBJB
This is Cartagena's historic walking tours with a bilingual guide so you don't miss a thing in this UNESCO heritage-listed city.
The walking tour helps you to get 'under the skin' of Cartagena, to properly understand the city's historic struggle between the pirates and the Spanish colonialists, its influence on literary greats like Gabriel García Márquez, tales of ghosts and the colourful reasons behind the city's quirky street names.
Accompanied always by a bilingual guide who knows the city backwards, you will be able to explore every aspect of the city's remarkable history and take in all the main landmarks of Cartagena's famous walled city.
WHAT'S INCLUDED?
* Around three hours tour which takes you to the major landmarks in Cartagena's Old Town
* Certified bilingual guide
* Insights and commentary on the rich history and culture of the places you visit
* The chance to meet and chat with some friendly Cartagena faces
* See the best parts of the wall fortifications including Las Bóvedas
* Visit the most iconic churches, Convento Santa Teresa and Iglesia de Santo Domingo
* Walk through the charming barrio of San Diego
* Take a peek inside some of Cartagena's most beautiful colonial houses
* Pit-stop to rejuvenate with excellent quality coffee at a nearby cafe