Island Hopping in Style + Pershing 90*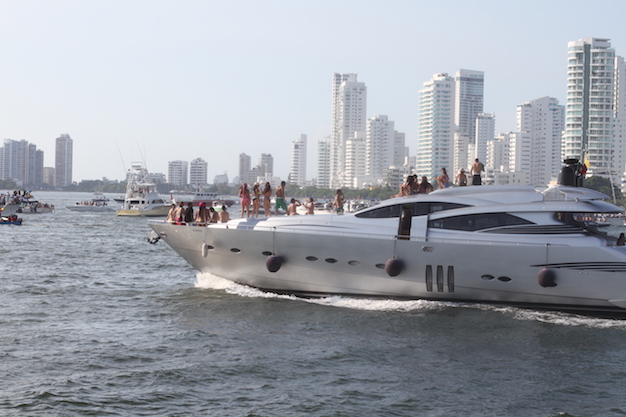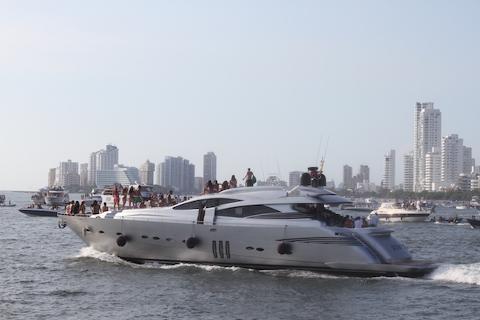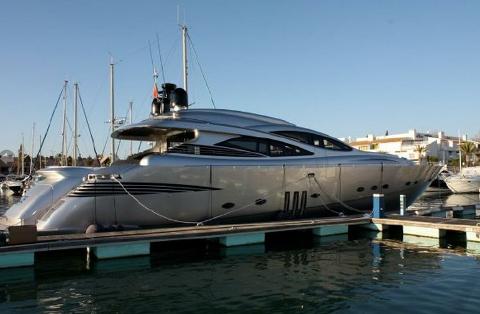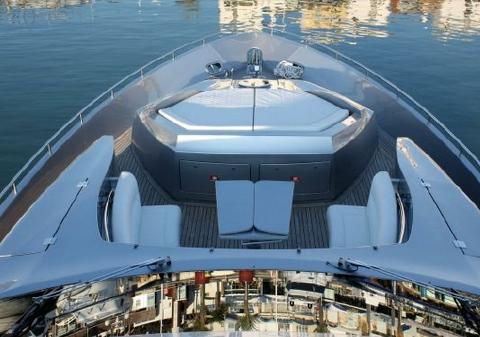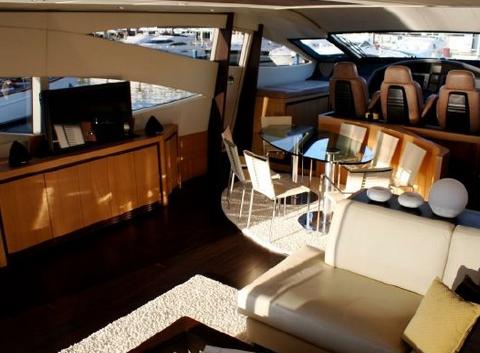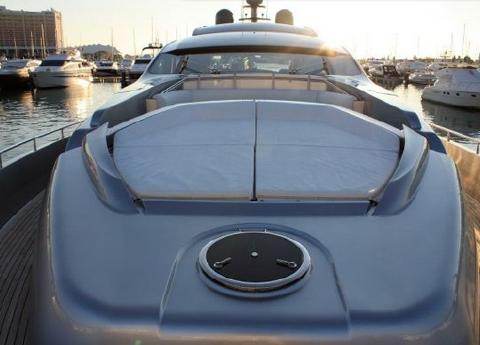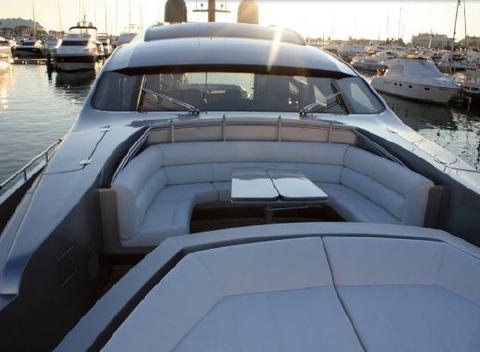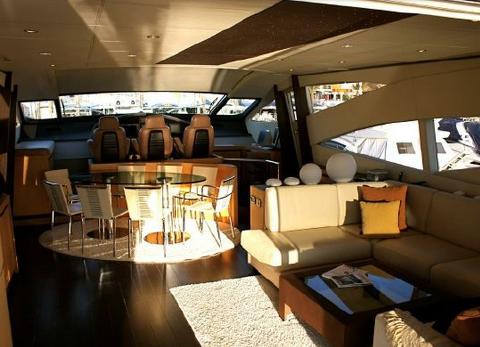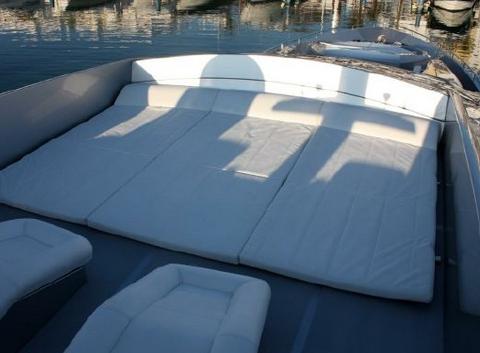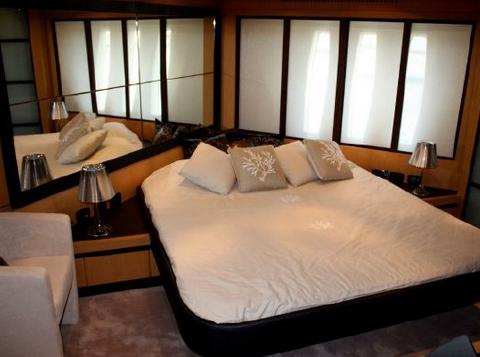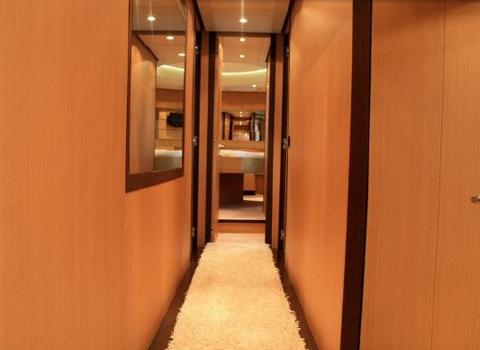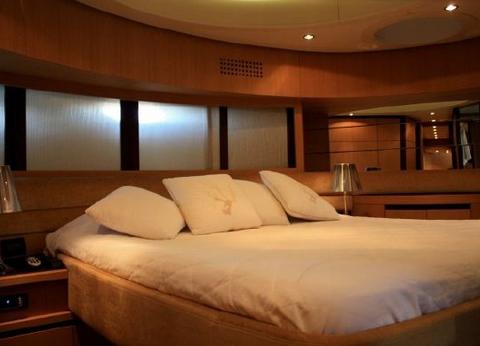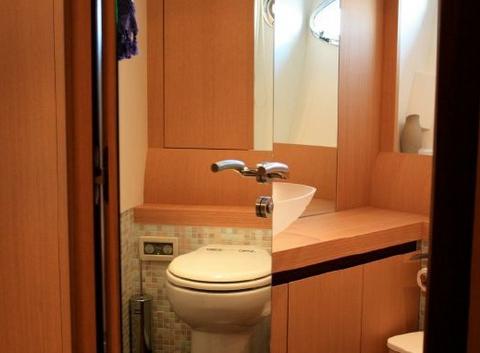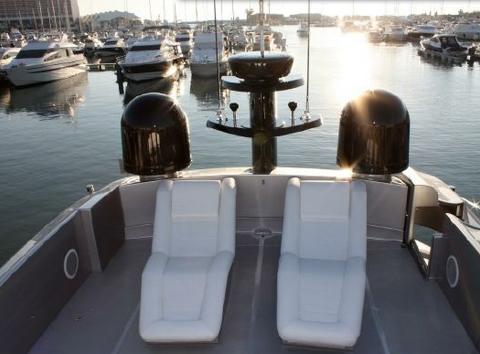 Duration: 8 Hours (approx.)
Product code: P8FH5M
Let the Caribbean be your world-class oyster, a place filled with seductive opportunities to snorkel, relax, indulge and entertain old friends, or get better acquainted with new ones, aboard the very epitome of modern yachting luxury.

The island experience is tailored to your group's needs and desires. Whether you want to party and sip champagne in the magical lagoon of Cholón, mix it with the locals in Playa Blanca or get away from it on your own private island we can make it happen in style.

We've got the keys to the largest yacht for hire in Cartagena. She's 90 ft of floating fun. A beautiful beast that will turn heads and leave the rest of Cartagena with a serious case of big boat envy
Take her out for a spin for the day and you will realise that those that say that size doesn't matter don't know what they're talking about.
Invite 15 of your closest friends or leave an impression with some newfound amigos and lounge out on the extensive upholstered front or rear decks.
* Price subject to change during high season (December 15 - January 15, Las Balleneras 18 March and Easter Week)

WHAT'S INCLUDED
* A 90-ft yacht to explore the Rosario Islands from 09:00-17:00
* Fully trained skipper and his first mate
* Heaps of sun and fun island hopping through the Rosario Islands
* Cooler filled with ice
* Fuel & Taxes
WHAT'S NOT
* A bilingual guide to help you get the most from the day
* Lunch
* Your own private island
Terms and Conditions
1) The high season runs from December 15 - January 15, Las Balleneras 18 March and Easter Week and therefore prices will be higher on these dates. Currency fluctuations and high season demand can result in changes to pricing.
2) We try, where possible, to secure the boat / yacht in the photographs. If we can't secure the model on the website we guarantee an identical / or larger model of the same boat / yacht
3) The 50% of the boat rental will be paid at the moment of the booking. The outstanding 50% must be paid 1 week in advance of boarding the boat. If you book less than 7 days before your trip we will take payment in full.
4) The first round of drinks is always on This Is Cartagena. The second round is yours. We can arrange for drinks and food to be waiting on the boat for you. Be sure to place your order 48 hours in advance to ensure we have it ready and waiting for you.
5) Prices include transportation to your accommodation from the boat and pick-up from the pier upon arrival.
6) In the case of adverse weather that prevents the boat to leave we will try to re-schedule the trip for another day. If we are not able to re-schedule, a full refund will be given.
7) The boat is available from 08:30 to 17:00. If you decide to leave later there is no discount for reduced time spent on the boat. The boat cannot come back later than 17:00 in Cartagena. The boat could come back earlier in case of bad weather conditions.
8) The price of the boat does not include the cost of any bilingual crew. If you do not speak Spanish, we can arrange for a bilingual concierge to come along with you.
9) These Terms & Conditions do not apply for any ongoing offers. Please read the Terms & Conditions related to the offer you are buying.
10) During the high season (December 15 - January 15, Las Balleneras and Easter Week) all bookings are non-refundable.