Party in the Islands*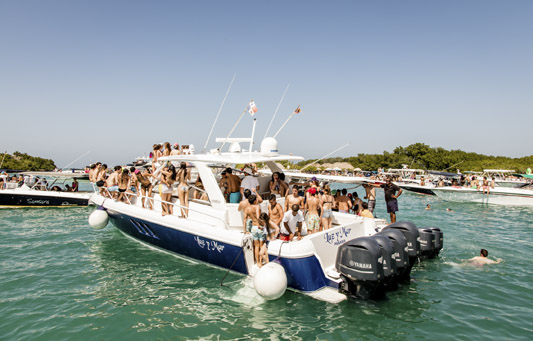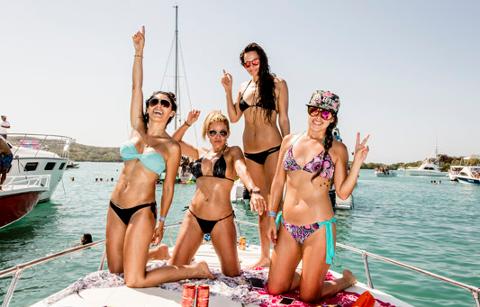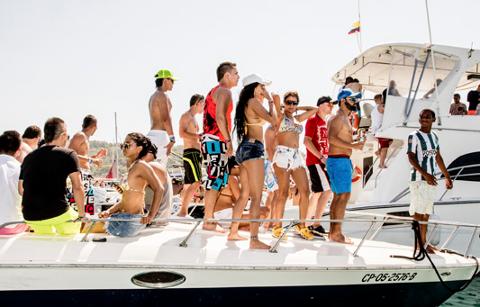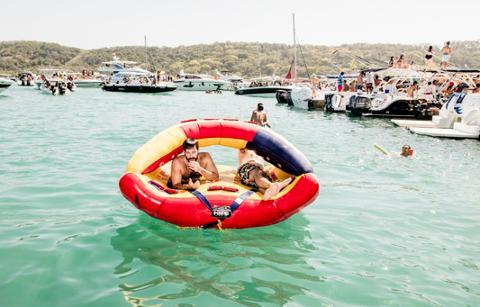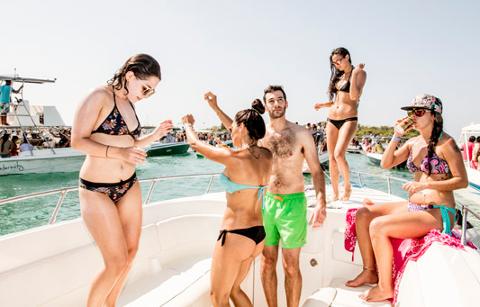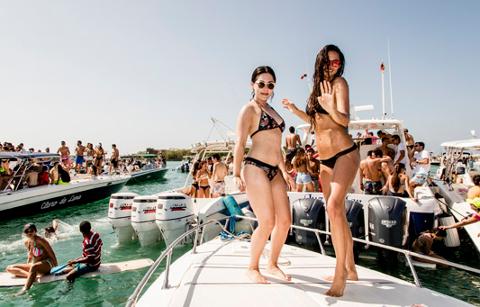 Duration: 7 Hours (approx.)
Product code: PP1FMO
This meet-and-greet experience should float your boat. It's a Reggaeton-flavoured trip to the idyllic waters of Cholon, an island paradise just 45-minutes from Cartagena. Break the ice in Caribbean style. All aboard.

The boat will depart at 10am and return around 5pm.

What's included:

A speedboat for the day.
Sandwich and snack.
Open bar on beers and soft drinks (liquor is available at additional cost).
Fully trained skipper and his first mate.
Bilingual guide.
Music, dancing and a little floating frottage in Cholon.
Cooler filled with ice.
Fuel & Taxes.
Insurance.
Transport to and from the quay.
What's not:
Lobsters, Crabs, various fresh seafood that is available for purchase on the Islands.
Your own private island rental.
Towels.
Sunscreen.
Re-funds (this event is non-refundable).
Who will enjoy this:

Party-hard types that love a bit of Reggaeton and enjoy meeting new people in a stunning Caribbean setting.