Secret Supper with Top Chefs*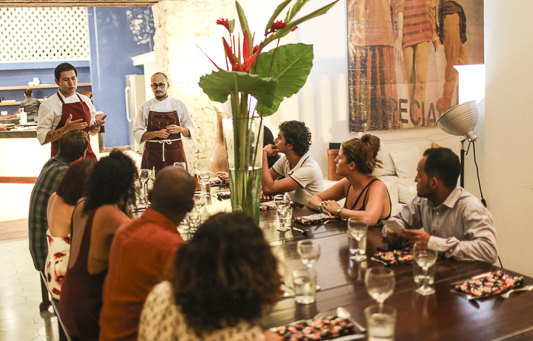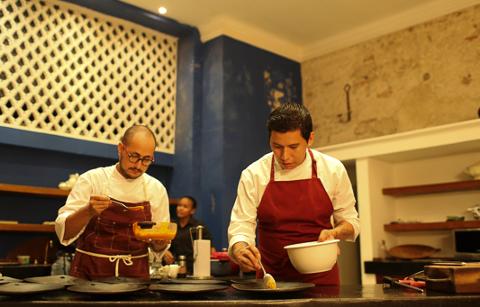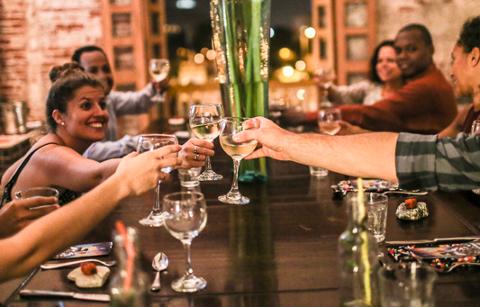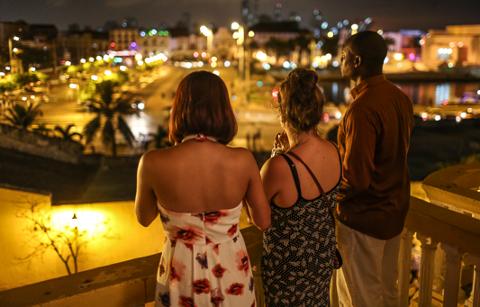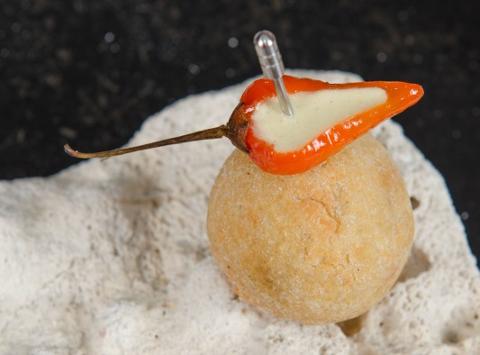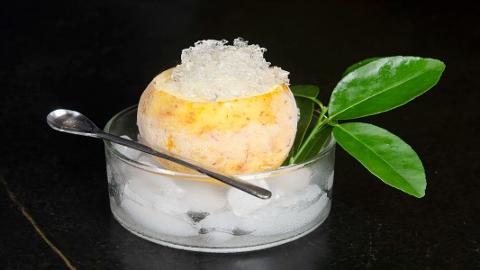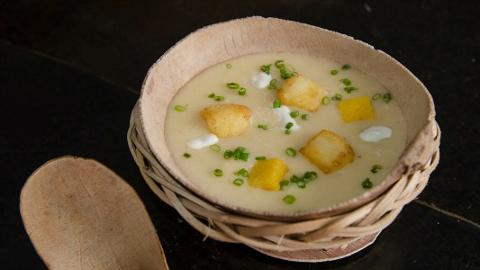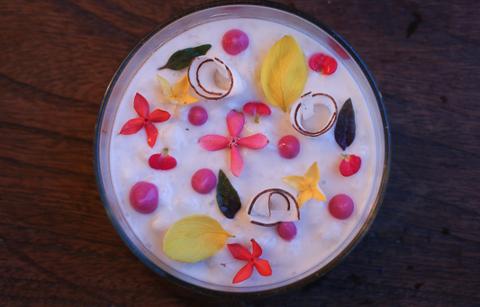 Duration: 3 Hours (approx.)
Product code: PY2KAX
Built around innovative, intelligent dishes crafted from forgotten local ingredients found on the day in true mercado a la mesa (market to table) style, this has rapidly become, Cartagena's top culinary experience.
Brought to you by game-changing chefs, Jaime Rodriguez and Sebastián Pinzón, this cutting-edge tasting menu offers foodies the chance of a delicious encounter with Colombian cuisine in a hush-hush setting with a dozen like-minded food fanatics.
Guests are treated to a stunning 7-course tasting menu that's big on unusual ingredients, with a welcome cocktail and wine throughout.
Your unique menu is unveiled upon arrival by two chefs that have learned their trade in the best restaurants of Cartagena. Expect exquisite local specialities and typical treats from the Caribbean coast.
The combination of sustainably sourced ingredients with contemporary avant-garde culinary techniques makes this an unmissable experience for visitors that take their food seriously.
Please note, this special event is available on Thursdays only and needs to be booked at least 24 hours in advance.
If you want to experience this on another night and have a group of 12 or more we can help organise a private meal in the venue of your choice. Simply contact us by sending an email to info@ticartagena.com to organise a Secret Supper of your very own.
WHAT'S INCLUDED
* Welcome cocktail
* 7-course meal in a secret setting
* Red or white wine throughout meal
* Educational introduction to the menu by the chefs
WHAT'S NOT
* Hotel Pickup
WHO WILL ENJOY IT?
Culinary gourmands that want to explore the full spectrum of Colombian cuisine in a truly memorable setting.
WHAT TO BRING?
A camera for all those food porn moments
COST
USD$70 per person